2020
|
2019
|
2018
|
2017
|
2016
|
2015
|
Thoughts and Reflections on Scripture
2018
March
Friday, March 2nd, 2018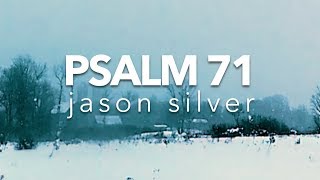 Related Song
There was a moment this week when I felt really stupid. I did something"" behaved in such a way so that I embarrassed myself. Perhaps the others with me didn't notice, but I noticed.

Have you ever done that? Have you ever felt ashamed of your behaviour? I think we can all relate.

For a few hours I couldn't stop praying. I just felt the prayer bubbling up inside myself. It wasn't always a conscious prayer, but it was an acknowledgement of my dependence on God. I am one of his representatives in this world, and realize that's not always a good thing.

It reminds me a lot of the first half of this Psalm. "Lord, don't let me be shamed! Deliver me and rescue me, hear me, save me, be a refuge for me!

The first half of this Psalm isn't so unusual. It's a pretty typical cry for help. But the second half of the Psalm is something that really stands out (at least to me)! This is why I entitled the song "Proclaim." The writer continues to say the many ways he will tell of God's goodness:

"I ... will praise you yet more and more."
"My mouth will tell of your righteous acts, of your deeds of salvation all day long,"
"I will come praising the mighty deeds of the Lord God,"
"I will praise your righteousness, yours alone."
"...and I still proclaim your wondrous deeds."
"...I proclaim your might to all the generations..."
"I will also praise you with the harp..."
"I will sing praises to you with the lyre..."
"My lips will shout for joy when I sing praises to you;"
"All day long my tongue will talk of your righteous help..."

Pretty neat, eh? I think of all the times we each struggle with enemies, internal and external. It makes me wonder if part of our proclamation is actually our very struggles, our flaws, our weaknesses?

I certainly hope so, because God knows I have lots of them!